HANDMADE IN A SMALL FACTORY
The company was founded in 1957, as a small fish dealer by a young founder. Founder's dreams expanded and they started fish-based manufacturing and opened their store. The products are handmade in a local small factory with a craftsman's heart and unique ideas. Our factory values local, seasonal, and exquisite tastes.

The location of the store is a 5-minute walk from Atami Station. The store offers a wide variety of fresh deep-fried fish paste and other local specialty products. Feel free to stop by and enjoy the taste of traditional and modern Japanese fish-based cuisine!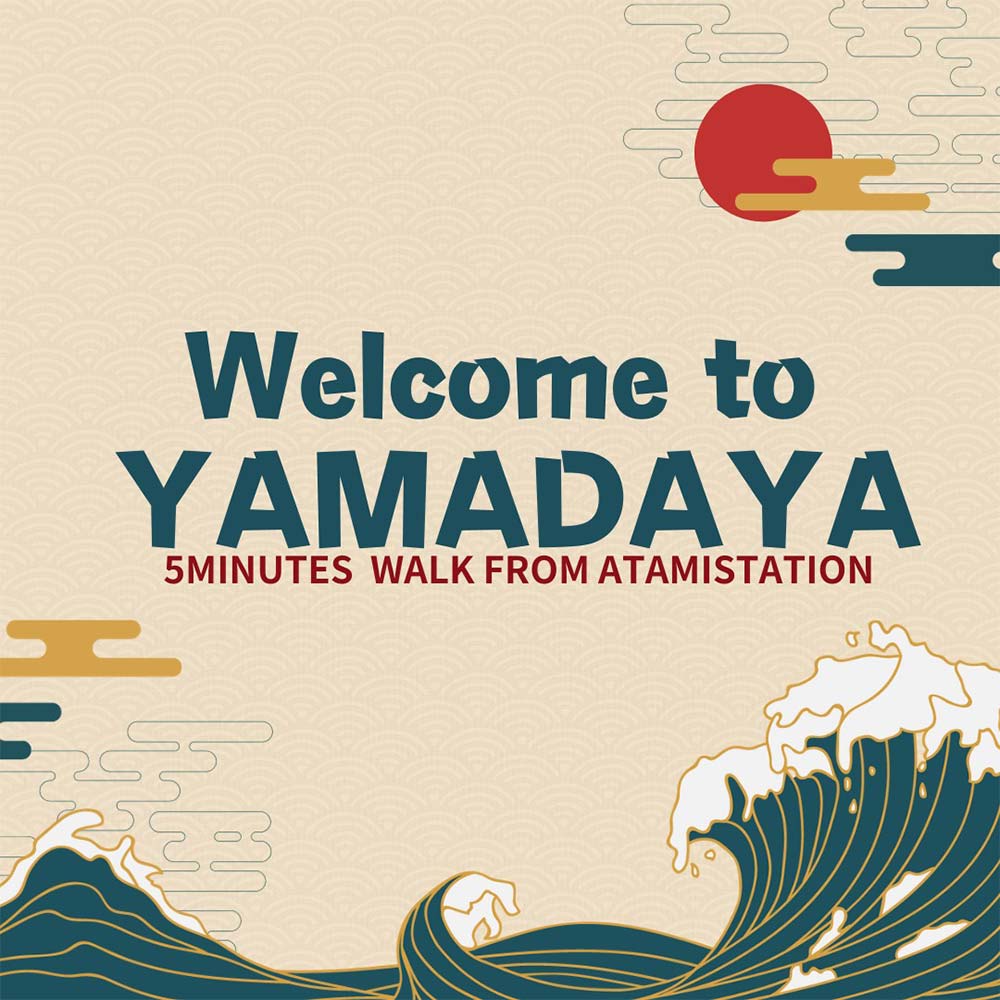 DELICIOUS JAPANESE FOOD
Kamaboko is a fish-paste loaf. The flesh of many different kinds of fish both white and dark can be used. A paste is thickened with starch, molded into pillows on a little board, and steamed. -A dictionary of Japanese Food-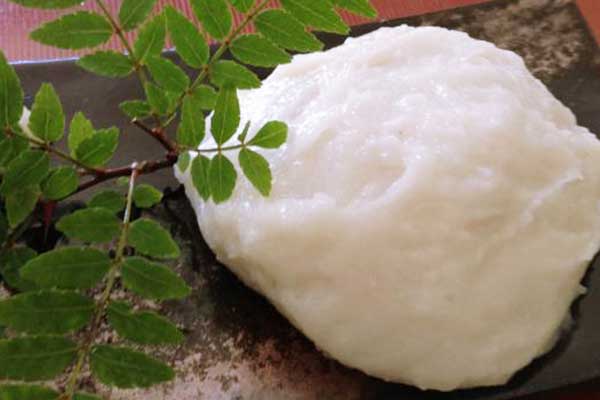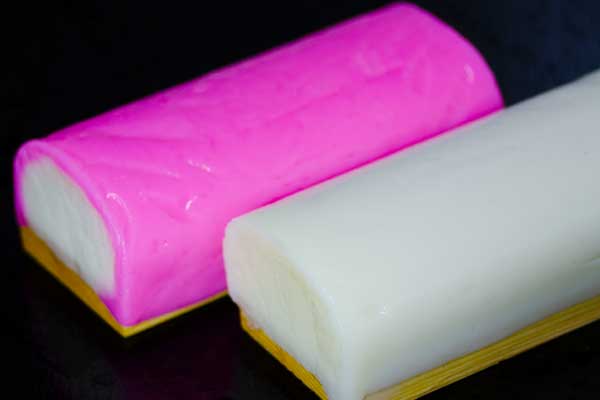 ENJOY MOUTH-WATERING STREET FOOD
*All prices are tax included.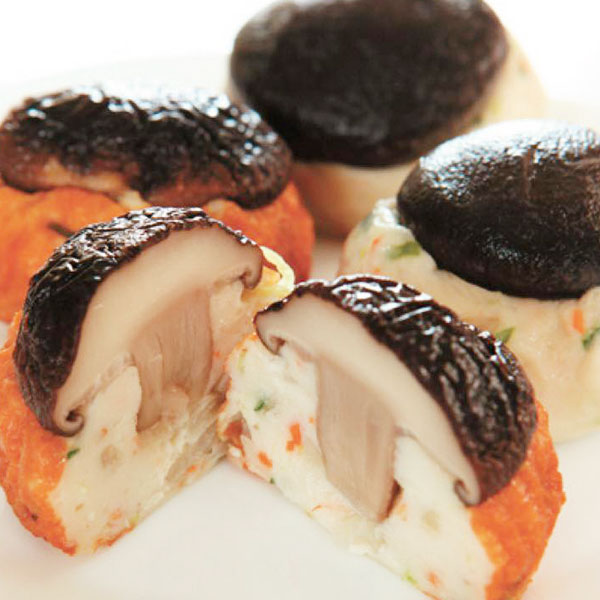 Shii take boy
¥330 per piece
Only shiitake mushrooms from 'Atami Izusan' are used. Large shiitake mushrooms are used whole and mixed with fish, shrimp paste and vegetables. In addition to its delicious taste, the unique shape and name of the product have made it very popular!
Allergens : Eggs, Wheat, Soy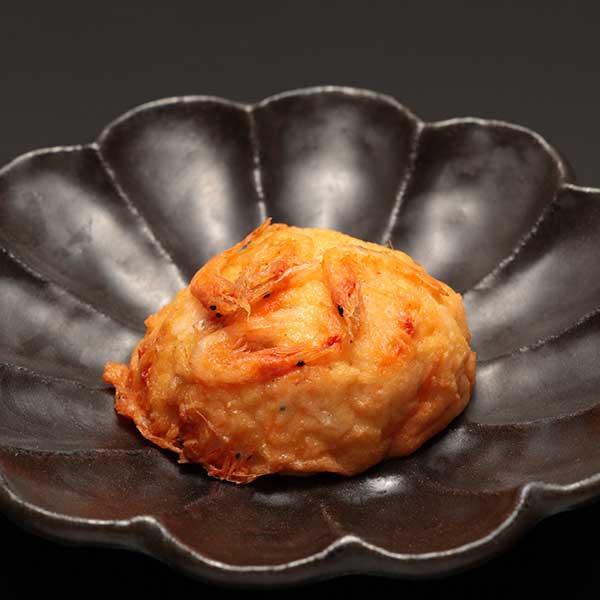 Sakura Shrimp
¥330 per piece
Fish paste and a lot of sakura ebi are popular. When fried, you can enjoy the sakura shrimp aroma.
Allergens : Eggs, Shrimp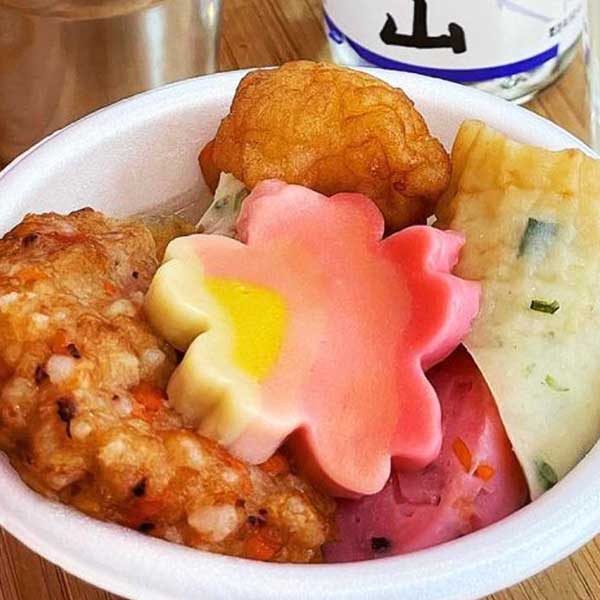 Petit Oden
¥400
We cut Yamadayas proud fish cakes into bite-size pieces and simmered them in our meticulously blended broth crafted by skilled artisans. In the summer, it is a popular dish served as "hiyashi oden" (cold oden).
Allergens : Eggs, Wheat, Soy, Seafood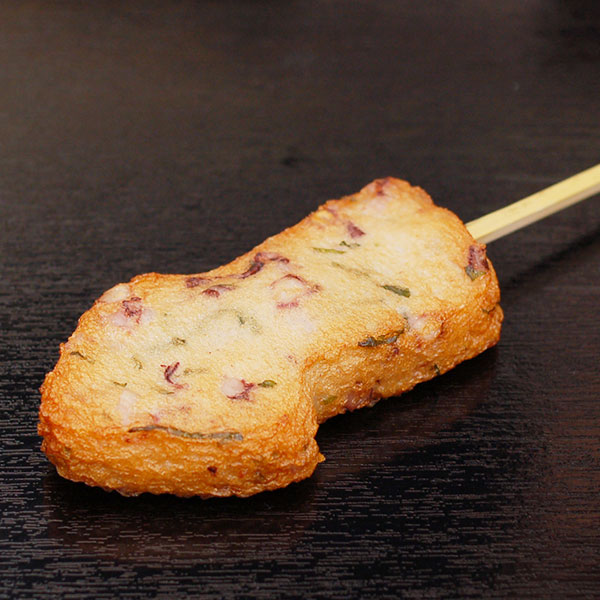 Squid and shiso leaves
¥350
Deep-fried fish paste with squid and shiso leaves.
Allergens : Eggs, Squid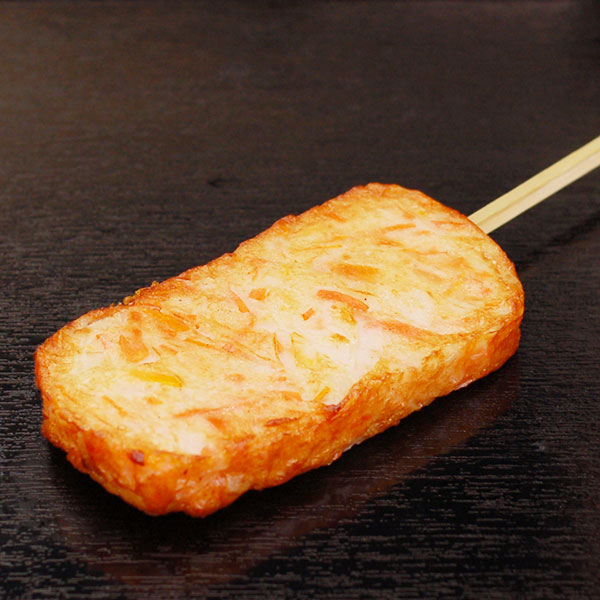 Carrot and Onion
¥350
Traditional taste since it's establishment.
Allergen : Eggs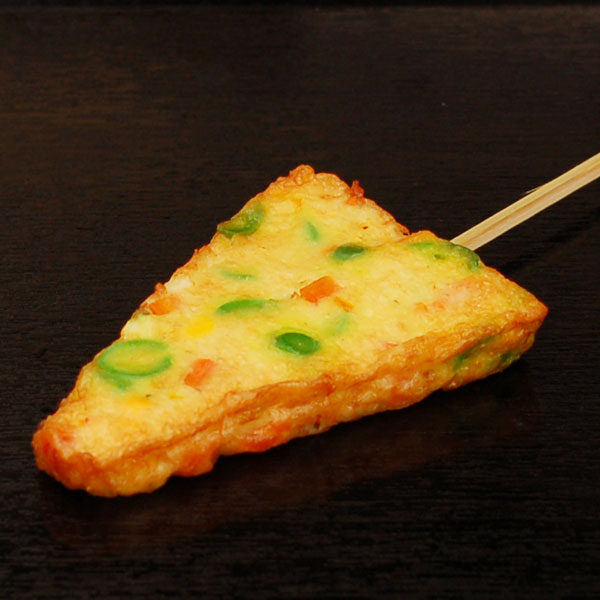 Italian
¥350
Deep-fried fish paste with salmon, cheese and ginkgo nuts Colorful deep-fried fish paste.
Allergens : Eggs, Milk ingredient, Salmon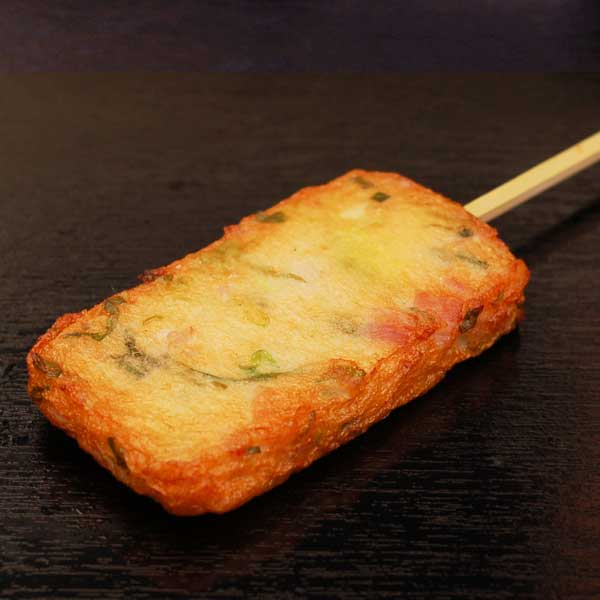 Bacon and green onion
¥350
Deep-fried fish paste with bacon and green onion. it's a new taste.
Allergens : Eggs, Pork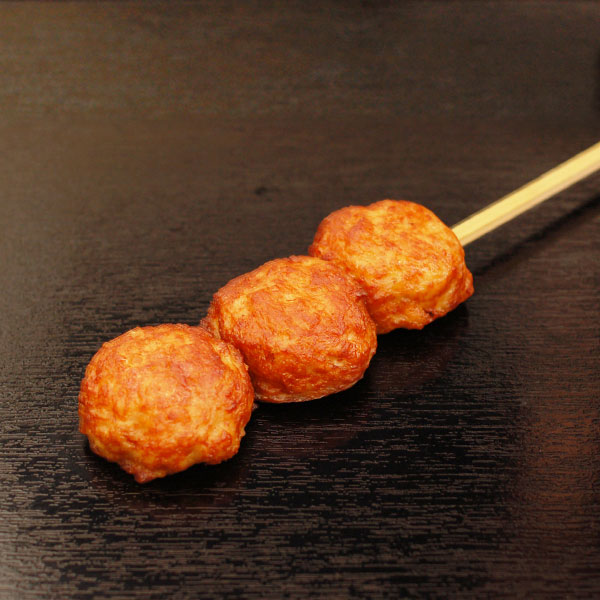 Tsukune
¥350
Deep-fried fish paste with chicken and spices Japanese flavor.
Allergens : Eggs, Chicken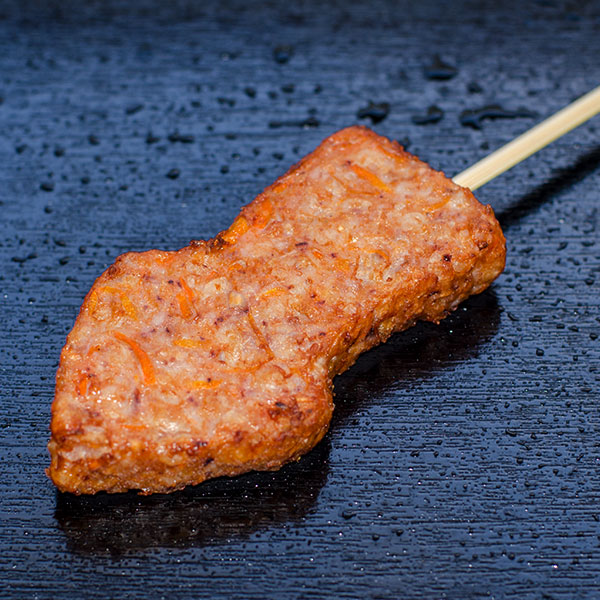 Ika Menchi
¥350
Deep-fried fish paste with minced squid geso(Tentacle) It is a local dish of Atami.
Allergens : Eggs, Wheat, Soy, Squid
LOCAL SAKE & BEER
*Japanese law prohibits individuals under the age of 20 to drink alcohol.
*All prices are tax included.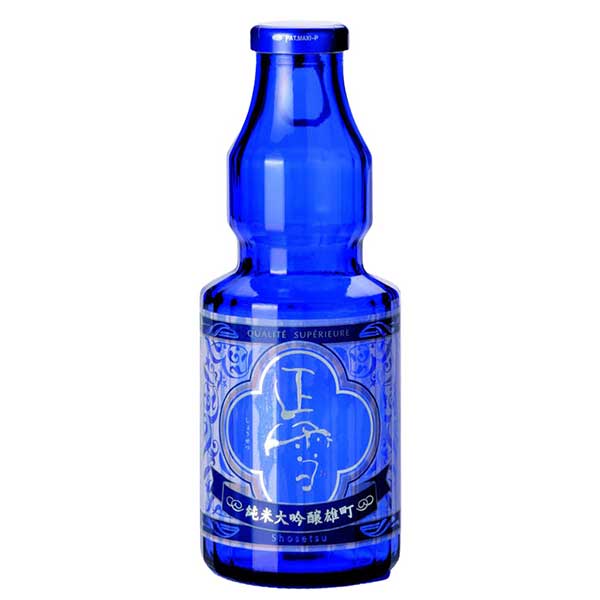 Sake 'SHOSETSU' Daiginjo
¥900
From the observatory on the pass, one can still see the most spectacular view of the Tokaido Highway as depicted by ukiyo-e artist Hiroshige. Yui in Shizuoka Prefecture still retains the atmosphere of an old-fashioned inn. This sake is named after Masayuki Yui, a popular rebellious hero born in Yui. Please enjoy the taste of cold "SHOSETSU"Daiginjo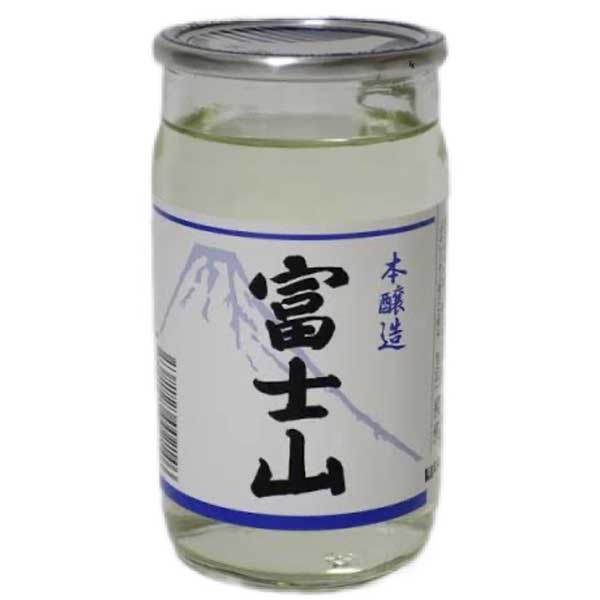 Sake 'FUJISAN'
¥500
Shizuoka Prefecture has abundant water sources, an important condition for sake brewing. This sake has the same name as the most beautiful mountain in Japan, "Fuji-san (Mt.Fuji)". Fuji-san, one cup-sized local sake, can be enjoyed in a wide range of temperatures. In a cold season, it is delicious when it is mixed with Oden soup stock.
Oden soup stock
¥300
For those who wish to enjoy their alcohol mixed with Oden soup stock, we would like to introduce our meticulously crafted "Oden soup stock" made with care by skilled artisans. This special broth complements alcoholic beverages mixed with soup exceptionally well. *Oden consists of several ingredients such as boiled eggs, daikon, konjac, and processed fishcakes stewed in a light, soy-flavored dashi broth.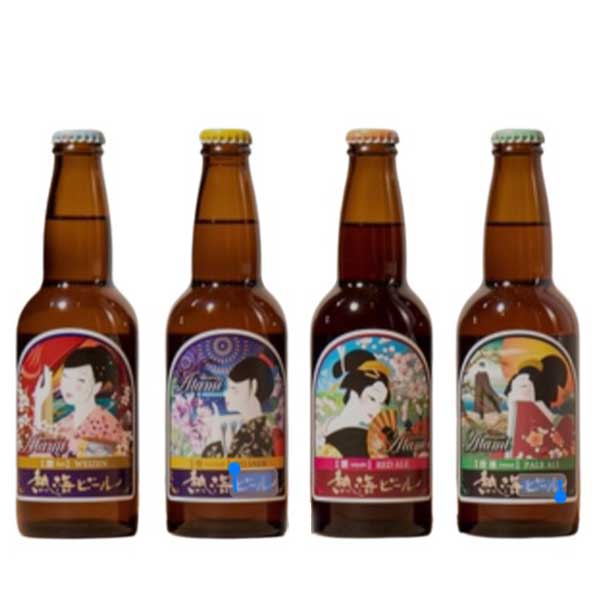 Atami Beer
¥800
Atami beer is produced from natural water from Mt. Fuji. You can enjoy the clear taste of the water that is slowly filtered at the foot of the mountain. Local designers have created a bottle design themed with the "Luxurious Atami". Choose from 4 flavors to enjoy!